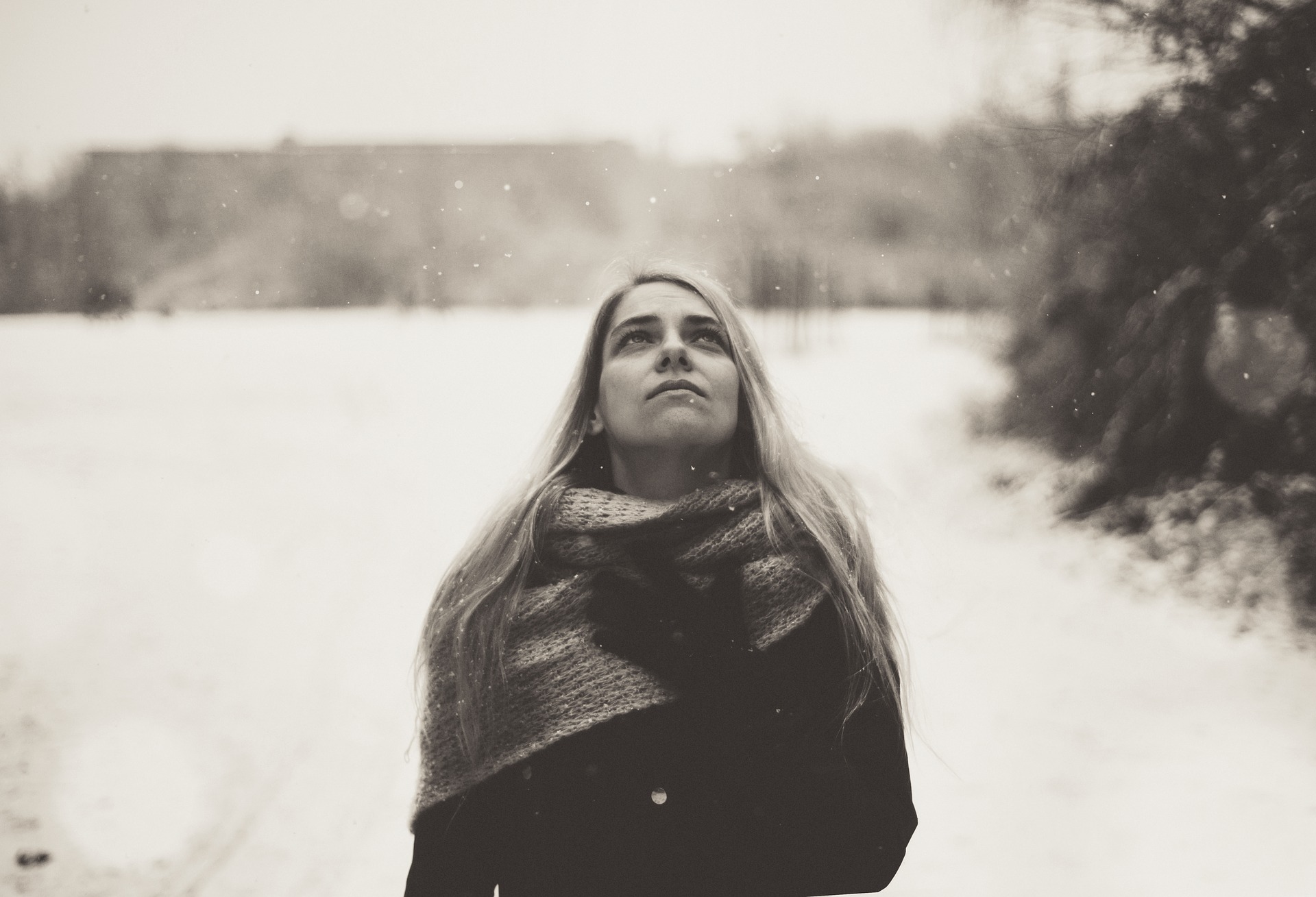 Yesterday I spoke with my Mom on the phone.  To many it would have seemed like the most normal, unremarkable, and probably boring conversation.
The reality though, is that this conversation was a miracle.  One for which I am so blessed to witness, and experience.  Here is a little background that sheds light on how I came to recognize its beauty....
In spring of 2011, I had just settled into a new home that year that felt safe, stable, and accepting of who I truly was.  For most of my life I didn't know what this meant -- safety, peace, and acceptance seemed like foreign lands to me.  But thankfully, I was able to make the journey and discover them.  And arriving in this house, with this community of people, gave me that feeling. 
The relationship I had with my parents always felt rocky, especially my mother.  Growing up with her daily outbursts of anger as the norm, and with my Dad either absent from the equation or playing middle man, I wouldn't have said at that time that I had a positive family experience.  In fact, the truth that I hid from others out of embarrassment, was that I actually hated my family.  And I blamed them for most of my problems, fears, and worries.
Around Christmas that year I went in for a visit.  And in my adolescent mind, I thought it was time to take a stand for the values I believed in regardless of the consequences:  Peace, Harmony, and Acceptance.  I wrote a letter to them (which looking back, was more like a lecture), suggesting all the things they were doing wrong, and all the ways I disapproved of their behavior and interactions together.  The real zinger, was my declaration that I was going to remove my support for them, as a couple, by not acknowledging their marriage any longer.
At the time, this felt like the absolute right thing to do.
And at that time, I had no idea how much resentment, judgement, and lack of connection to myself I was experiencing.  
The nightmare that followed this letter and this visit lasted for years -- along with my resentment.  After being kicked out of my own house that night, and saying goodbye to my crazed and crying mother on the porch the next morning, I told myself the story I feared my whole life:
I internalized the belief that my family was dead.  And I really, really believed that was true.
The next few years was the loneliest time of my life.  Without being able to access true acceptance, forgiveness, and personal responsibility, I was unable to make peace with my past, my family, and my own decisions along the way.
When spring-time rolled around that year and my parents decided to try out a visit to Asheville, NC, my belief that "family is dead" caused only more tension and disconnection.  With yet another screaming match unraveling, this time in the living room of my new safe place, I felt utterly broken.  
This was when I became a self-proclaimed orphan.  And in doing so, I lost years of connection with some of the sweetest, most caring, and resourceful people in my world. 
When I look back at journals of my meandering journey, one theme seems to show up clearly:  I suffered a great deal.  And mostly, it was because I wasn't able to receive the gifts that God was offering me through other people.  My parents are the most significant example.
I'm not sure how it happened, or why I was so blessed to receive that receptivity.  But somewhere down the line, I suppose my loneliness and isolation got to be bad enough.  I knew I was now the defining factor causing my problems, because I had separated myself from the rest of the world. 
The awesome thing about God, and spiritual support, is that the only request it makes of you is to take one step forward.  For me, this step was admitting that I didn't have all the answers -- especially about my family problems.
This was the beginning of a new chapter.  For me, and for my family.  Taking personal responsibility for my own pain, and my own false expectations of who I thought my parents "should" be was one of the game-changers.  Good friends, songwriting, and long walks in the forest also helped a great deal :)
Changing the way I processed my life made all the difference in the world.  If writing was my prayer -- and it certainly was -- my anger-filled notebooks will show you that I was yelling at God in many of the same ways I saw my Mom yelling at me when I was younger.  Learning how to deal with anger in healthy ways, and having compassion for my Mom facing that same kind of challenge in her 30's, helped me see that we were actually quite similar.  This was just one of the ways I began to feel more trusting of her.  If she was just like me, I could relate.  
I spent about 4 years after this internal change growing, healing, and re-kindling a trust with my family that I never knew could exist.  I began to recognize my Mom's attempts at re-connection, as well as my own desire to reconsider the lack of value my family had in my life.  I realized I didn't want them to be dead anymore, and that actually, they were very much still there.  Ultimately, it was developing a relationship with myself, and with God, that helped me find the nourishment I needed to release my parents from the blame and judgement I'd been beating them with for so long.
My Mom would send me something in the mail, and I would sob as I felt her longing to have a relationship with me again.  
I would write a song, and realize it was really about her. (more sobbing)
I'd meet a new friend who I just adored, only to find out months in that she or he reminded me of a cousin, or an aunt, or one of my parents.
I found myself envying those with close relationships with their parents, because secretly, it's what I wanted too.
I started inching back towards them with phone calls, emails, and kind Facebook posts.
It started to become clear, that every family has hang-ups, challenges, and hardships that feel impossible to overcome while they are happening.
Ultimately what I discovered was that my parents and the rest of my family are written into the fabric of my being.  They are what I arise from, the material that allows me to emerge.  And even though they will never be my complete story, they play some of the most important roles in its development.  I could not escape them or their effects on me if I tried for a million years!  (which is what I naively tried to do for so long).  It is no accident that I landed with these people as my first community.  They gifted me all of the substance I needed to *begin* looking at myself, and I now see them as one of the richest sources of growth and spiritual presence I have access to.  All of the challenges, heartbreak, struggle, and sorrow I've encountered with them, continue to offer me exactly what I need to be the person I am today.  They also provide an important road map into every other relationship in my life.  If only I can receive these gifts and taste the medicine...
God placed these people in my life, to teach me the lessons that are my own.  It's ironic that these lessons, once received, become others' as well .
So yesterday, given all that my Mother and I have experienced together, I feel so, so blessed to see the miracles I was blind to for so long....
I checked in with her about something out of respect and sensitivity for her feelings.
She recognized that and thanked me for it.
We shared honestly about things that were happening for us in our independent lives, and the feelings we were having about them.
We listened to one another with kind, open ears.
She reflected back to me a positive perspective and some encouragement as I move through a challenging situation.
I congratulated her on some of her recent successes.
She honored my need for personal self-expression, my career path, and the personal space I needed for both of those to grow.
I heard the reasonable request she gave, and committed to honoring it.
Amazing things can happen, when you allow the hopeful, amazing space for them to exist.  
If you're struggling with an intense situation with a family member, here are some ways you might consider moving that relationship to greater peace and clarity:
Allow yourself the time and space you need to process your emotions in ways that feel safe to you.  This may involve kindly setting a boundary with the person, explaining that you can't show up to the relationship right now in the way you'd like to.
Consider the role you're playing in the conflict.  If you see clearly what the other person is doing "wrong," try flipping it around and notice what your communication and behavior has been.  Have you been kind?  Gentle?  Non-judgemental?  Accepting of others' faults and imperfections?  Have you been holding this person to a standard that is impossible for them to reach right now....
Write a letter to the person where you let them know everything you're angry about.  And really, really let it out in full, vibrant color, as if all of a sudden it was totally acceptable to give someone a verbal lashing.  This letter, is for the privacy of your own notebook.  When you see your anger written out in full form, you will likely notice some more tender things underneath.  It may feel good to burn or get rid of this in some way, when you feel that you've adequately released these feelings from your being.  
Bring your attention to something positive way this person is showing up -- for you, and more generally in life.  When we re-focus on gratitude and appreciation, we begin to realize that our continued suffering is optional.  
Name a lesson you're learning from the situation or from the person that relates to your own path, having nothing to do with them at all.  (this one is definitely, a miracle-producer)...  When we see that our life experiences are all just messages from God, gifted to us to increase our clarity, and capacity to love, we see that the other person is just another vehicle for God to speak through.
Express one outward display of this gratitude, and either send it to them energetically, or physically.  Say a prayer for their well being.  Write a loving card and send it.  Pick up the phone, and call just to talk about the weather and catch up....
Without expectation for any particular outcome, showing up honestly with yourself, and with others in your family, will allow mountains to be moved.
<3
Asher