Asher Leigh Zaccagnini, CPC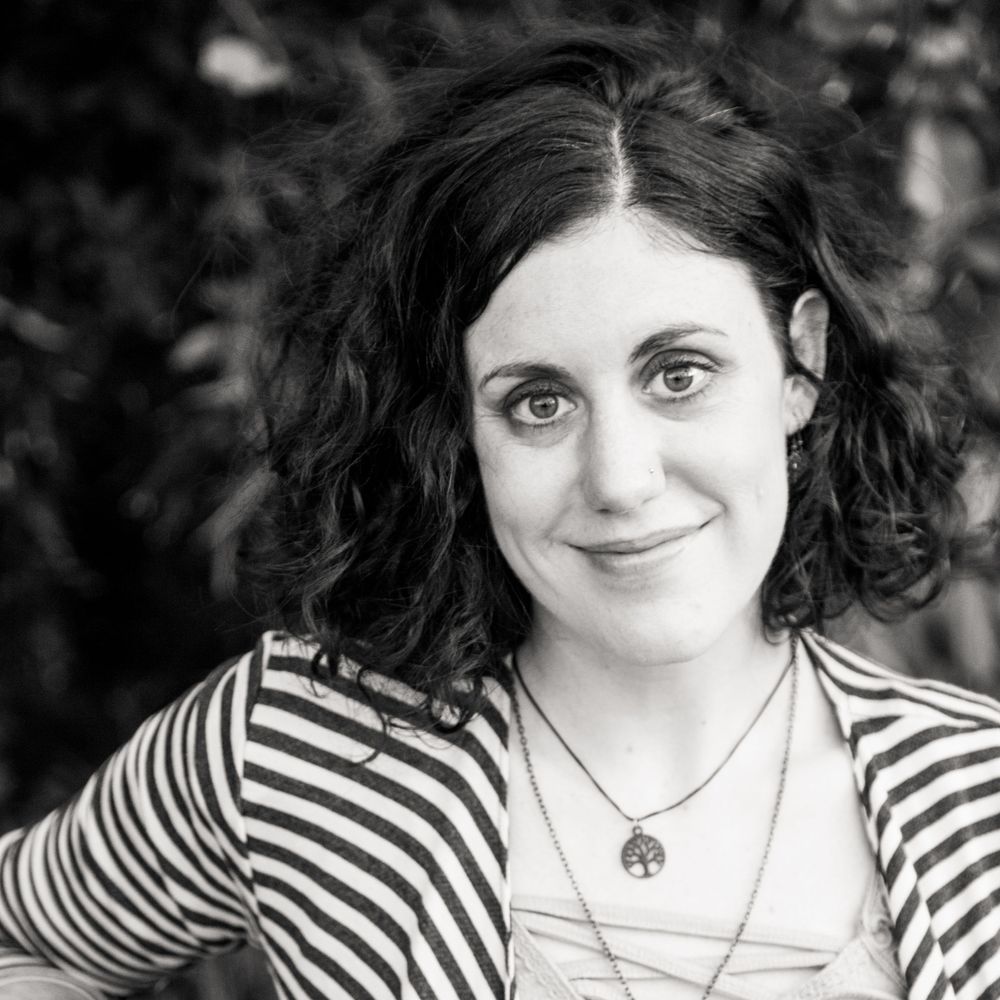 soul ~ inspired
(adj):  a way of being arising from inner wisdom, true desire, curiosity, and compassion that results in clear, loving, and authentic expressions that invite all present into deep belonging with Self, Other, and God.
photo by:  Erica Mueller
Personal & Professional Bio:
a little about my path towards entrepreneurship...
When I say I didn't mean to become an entrepreneur, I mean I really didn't mean it. What I meant to become, was a helper and a healer. Knowing I had a gift for catalyzing others' growth, I naively began to explore the path of becoming a life coach. This happened just after another profound discovery of my musical abilities and gifts. So when I landed in a coach training program and the facilitator began talking about "our businesses" <--- meaning that I would soon be owning a business...  The reality began hitting me that I was completely unprepared for that part of the path. Couldn't I just do the work? For a long time, I tried hiding from the fact that I felt helpless and scared of being the one earning my own money. And as a result, I made a lot of mistakes starting out that made things take much, much longer than they needed to.
And you know what? It was all valuable. The time, money, and other energetic investments I've put into my business were all worth it. Because now each time I meet a client who is deeply nourished and supported by what I now offer so much more clearly, I understand why I needed to walk this path exactly the way I have.
Along the way I have had experience with many "jobs" and "gigs" and "projects" and "ideas"... I have launched and re-launched my business more than a few times, experienced major failures and major successes. I have received enormous amounts of money and at times been close to the $0 mark. You name it, I've probably experienced it through my journey with entrepreneurship. It would be impossible to mention all the experiences I've had here, but some of the areas I've specialized in through the years are:
Music and performance coaching
Career coaching
Transitions coaching
Creativity and self-expression coaching
Accountability coaching
Spiritual coaching
Business coaching
What I feel deeply passionate about now in my service work, is helping other women cultivate courage and self-acceptance as they joyfully birth their new business baby into the world for the first time. I offer a holistic, body-centered approach to doing that which I have found to be unique. Many business coaches focus on strategies for success, and many others focus only on mental attitudes for success. Not many that I've come across though fully address the emotional labor required -- and ways sensitive individuals can approach these emotions -- when we are moving through the actions we know we need to take.
 a little about me personally...
Central to my heart are mystical spirituality, music and art, my work, laughing and loving, and living a pleasurable, free, and enjoyable life.  Originally from West Virginia, I moved to Asheville, NC in 2009 after graduating with a degree in physical therapy.  Using this as a foundation for stepping into the helping professions, I then began focusing on my artistic abilities and creative life process.  This led me to begin singing, performing, and writing music.  I also developed a strong love for philosophy and self-development as a young adult, and spent many hours adventuring into forests, discovering new parts of myself, and learning how to be a friend. 
I feel blessed in discovering that I have a calm, creative, and curious core. 
Simplicity is what allows my Soul to rest -- walks in the woods,  soft melodies, eating healthy foods, taking care of my body, and pretty much anything involving nature.  This simple life is also extraordinary though, isn't it?  Extraordinary because when we view it through a unique lens, it comes to life in brilliant ways.  May we all feel the courage to take this journey, seeing the ordinary through the beautiful and extraordinary love which we are.
life as a ritual of song...
Singing and songwriting hold a special and dear place in my heart. Though they are many things for many people, through my lens I have come to see these activities as ritual. For me, the ritual is a passageway through which we can offer full presence to the essence of one moment in our lives, and allow it to hold a deep and rich meaning through the embodied expression of thought, emotion, and organized sound. 
Each song I have written and completed is an integration of feelings, thoughts, and body sensations.  When a song "happens" it's way into existence I am in awe, because this process changes me inherently every time. When I sing a song that was written by me or someone else, it is an opportunity to deepen into whatever ritual is being created in the moment. 
I see this ritual kind of like this:
     

Crossing a threshold w

ith heightened presence, which has us experiencing ourselves as a renewed version of ourselves...   
I approach singing and songwriting as sacred experiences that help me and my music-loving clients: 
to honor and celebrate 
to move through rites of passage 
to let go of and release what is heavy 
to create new possibility 
to mark something that feels important 
to remember (and keep remembering) 
to acknowledge beauty 
to validate significance 
to open and receive support 
to make direct contact with the unknown, with Mystery 
to ask questions we don't know the answer to 
to affirm values and beliefs 
to find humor and lightness in the truth 
to reveal the truth 
            to reveal what feels true...   
     to reveal my personal truth.... 
to be more true... 
    to reveal myself, as I live in Truth.
and finally, my big dream...
To see an end to war in my lifetime.  
To see an end to emotional repression. 
To see an end to the detrimental effects of generational trauma. 
To see an end to the destruction of nature. 
To see an end to artistic starvation. 
To see an end to poverty. 
To see an end to abuses of power.  
To know a world that knows peace. 
To feel the joy of being alive and connected. 
To see the power of forgiveness. 
To express the miracle of creation.
much love, & many thanks, 
asher leigh